ASSOCIATIONS AND FAIRS
POLISH ASSOCIATION OF TRANSLATION COMPANIES (PSBT)
For many years now we have been an active member of the Polish Association of Translation Companies (see: http://www.psbt.org.pl/).
Thanks to our membership in the association we are always up to date with things going on in the domestic translation industry. We can track and understand legislation changes, get better prepared for challenges, establish contacts, exchange experiences and knowledge. The Association represents the translation industry before administrative bodies and institutions and pursue other statutory objectives related to the industry. PSBT organizes conferences and meetings for members, giving us a chance to chat, share knowledge and gather new experiences. The members of the association are renowned Polish translation agencies.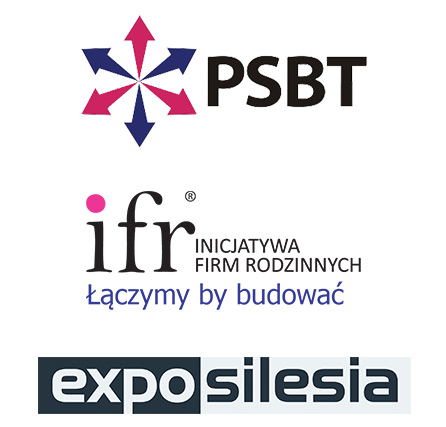 The "Family Business" program
In 2015, we participated in the EU-funded "Family Business" programme. Its goal was to identify and integrate the family business sector in Poland. During workshops, seminars and work with professional tutors and coaches, family businesses were able to learn more about their strengths and weaknesses, look at their businesses from a wider perspective and develop new strategies for the future challenges. For many years now DAMAR has been a member of Inicjatywa Firm Rodzinnych, a domestic and strong Association of Family Businesses.
Fairs
For several years now, our company has been cooperating with Expo Silesia, being their official partner for translation and interpreting. Within the frames of this cooperation, we have been regularly exhibiting at numerous events at Expo Silesia trade fair and conference centre in Sosnowiec. Usually, you will find our stand at fairs such as: TOOLEX International Trade Fair for Machine Tools and Machining, Fair of Hydraulics, Pneumatics, Automation in Industrial Processes and others.
During trade fairs we get to know our customers in person, we have the opportunity to present our offer to new potential customers, we follow the developments in various technical branches and learn industry novelties.
Thanks to the positive experience gathered at fairs organized by Expo Silesia, in September 2019 for the first time we were present at the International Mining Fair in Katowice. This fair presents new trends in the mining industry and hundreds of the industry players.