DAMAR Translation Studio is a combination of engineering and linguistic experience and flexible management.
Our work is driven by professional integrity and care for language-related needs of our customers.

DAMAR to połączenie doświadczenia inżynierskiego, językowego i dobrego zarządzania. W pracy kierujemy się uczciwością zawodową i dbamy o wszelkie potrzeby językowe naszych klientów.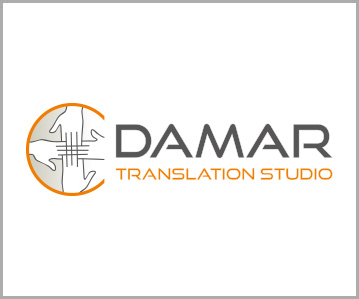 ABOUT US
IN TRANSLATION BUSINESS
SINCE 1989
We are in the translation business since 1989. DAMAR was founded in 1989 by Jerzy Marzec in the time of the political and economic transformation of Poland and Central Europe. Back then, we used to work with one typewriter or translations were done by hand. Today we are surrounded by different IT tools supporting our efficiency. But still it is the human knowledge and experience that determines high quality of our work. Since 2016 we have continued our business as a limited liability company. Despite the change in the legal form, the pillars of our business, i.e. quality, on-time delivery, confidentiality and professional service, remain unchanged.
30
OVER 30
YEARS' EXPERIENCE
MILLIONS
OF TRANSLATED
PAGES
01.
TRANSLATING FOR INDUSTRY
We deliver high quality technical translations for industry and business. We have vast experience in translating for sectors such as: metallurgy, steel making..
read more..
02.
TRANSLATING FOR BUSINESS
An excellent technical translator who can perfectly name and define every element of a metallurgical furnace or a crankshaft, will not necessarily be able to..
read more..
03.
CERTIFIED TRANSLATIONS
Certified translations are subject to state regulations. Certified translation must first of all be true and accurate. The certified translator bears criminal responsibility for the correctness of his/her work..
read more..
04.
INTERPRETATION
For many years now we have been providing interpreting services for numerous industrial and commercial clients during their business meetings, trainings, technical audits and many others.
read more..
05.
EDITING AND COPYWRITING
When translating advertising or marketing texts or websites into our native language Polish, final editing is an important stage of our work flow. In marketing texts, very accurate and precise translation is not always the..
read more..
06.
VEHICLE REGISTRATION IN POLAND
German, French, Dutch, Italian, Swiss... No, it's not about cheese types, it's about foreign vehicle registration certificates! Have you bought a car abroad and you want to register it as soon as possible..
read more..
07.
POLISH AS A FOREIGN LANGUAGE
At the client's request, we teach Polish as a foreign language at the client's home or workplace. an ideal solution for foreign-language managers or senior employees who want to learn Polish.
read more..
08.
FREE PRICING
You probably want to know exactly how much you'll pay for the translation/interpretation? Of course, you do! To obtain a comprehensive and binding quote, send the complete documents to be translated by e-mail..
read more..
09.
LANGUAGE ASSISTANCE
We can assist you in any administrative and official matter, in filling forms in a foreign language, carrying on telephone conversations on your behalf in a foreign language or provide immediate language assistance..
read more..
CUSTOMERS OPINION
Since 2001, DAMAR Translation Agency has been continuously providing our company with translation services, mainly technical, including certified translations. Their services are carried out professionally, often with very short deadlines.
Without hesitation, we can recommend DAMAR as a reliable and responsible translation service provider, focused and appreciative of long-term cooperation.
CONTACT
ADDRESS:
Front office:
ul. Kilińskiego 40/L.III, 41-200 Sosnowiec
Translators & proofreaders:
ul. Kiepury 47, 41-200 Sosnowiec