FAMILY BUSINESS
We are a family business!
Established in 2016, Damar Translation Studio sp. z o.o. is a family business that continues the heritage of its predecessor, DAMAR Translation Agency. The majority shareholder is Jerzy Marzec, the original founder of the DAMAR Translation Agency. The remaining shareholding is divided between his wife Danuta Marzec, his daughter Ewa These persons constitute the Management Board of DAMAR Translation Studio. In cooperation with other members of the Management Board, Jerzy Marzec, M.Sc. Eng., is in charge of strategic business decisions; he watches over the daily functioning of the company. Thanks to his technical background and experience he is in charge of the technical proof-reading department, being the head proof-reader himself. Danuta Marzec, M.Sc. Eng, is in charge of finances and accounting and supervises the daily work of our front office. Ewa Zygmunt, M.A., is the President of the Management Board and a translator/interpreter of Dutch and English (certified) and of Italian (not certified). Maciej Marzec, M.Sc. Eng., based in Germany, is in charge of our German clients, is a translator (certified) and proof-reader of German, with particular emphasis on technical sectors. He is also responsible for the company branding.
Learn more about us!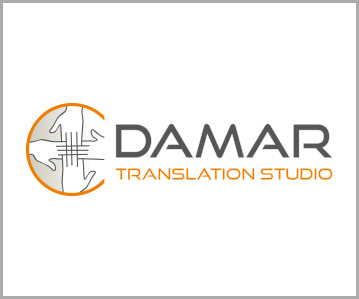 Family businesses are a pillar of the economy, not only in Poland. Let's have a look at our mighty neighbour, Germany who is often put up like a model to be followed. In Germany, the 1000 largest family businesses generate EUR 1.73 trillion in turnover (data for 2017) and offer 7.2 million jobs. In Austria, almost 80% of companies are family businesses.
Why do family businesses have such potential to succeed? Because, as they say about themselves, they are super flexible. The highly competitive market of small and medium-sized companies is constantly teaching us how to act quickly and adapt to customer needs! So, a family business is a reliable, trustworthy and flexible partner.
In 2015, our company took part in a large-scale EU-funded project for the development and integration of Polish family businesses. Thanks to this project, we have had a chance to get to know other Polish family businesses, their problems and challenges, as well as to develop a vision and strategy for the future. Consequently, our company has changed its legal form in the meantime.
Our in-house team is composed not only of family members. Even without blood ties we strive to treat every employee as a family member. Employees are our greatest asset! We can be proud of a very tightly-knit team, playing to one goal, a team of hard-working, reliable, loyal and cultural people helping one another. This team is our strength!